OPINION: No Future without "Us"
We have a crisis of understanding and trust in South Africa manifesting along racial, ethnic, political and economic lines. Collectively we need to do something about this. While the reasons for the trust deficit may be clear, the solutions, seem less so. Despite the negative sentiment, I do believe that it is possible to build understanding, and in so doing create trust.
I think back to the lead up to 1994 - it was a heady time, everything seemed impossible. Impossible that we would come back from the brink after Chris Hani's assassination, impossible that we would not descend into civil war as the Inkatha Freedom Party refused to enter the 1994 elections with only weeks to go. Impossible that I, as a young doctor working in a clinic in Alexandra Township, could dream of creating prime time TV and radio dramas to empower and educate our population - a dream that gave rise to Soul City which, with Soul Buddyz, which would inform and guide millions for the next 20 years.
But it was all possible, as is building understanding and trust.
As a member of the World Economic Forum's Global Future Council, I get to engage with some of the seriously exciting developments that are going to radically change our world. Things such as artificial intelligence, green energy, the development of the computer / brain interface and advances in healthcare that will dramatically expand our life span.
As exciting as these developments may be, it has become painfully evident that as we "advance", people globally are becoming more isolated and fearful. There is especially an increasing fear about the "other" - the other race, class, culture, religion.
We are rightly concerned about global warming and a myriad of other issues, but we should be even more concerned by this trend of isolation and fear. As Barack Obama said at a memorial for the victims of Hiroshima; "Technological progress without an equivalent progress in human connections can doom us."
We in South Africa know we have this understanding and trust deficit, but with the magnitude of concrete issues such as education and employment, the fluffy stuff of building understanding and trust gets pushed to the back burner. However, unless we get serious about tackling these issues effectively and at scale, we have a very bleak future.
By effectively I don't mean a few talk shops, a billboard and an advertisement urging us all to love one another, but effective and easy options for ordinary citizens to build bridges. But how do we go about "un-othering" the "other" into a future that is about us all and not just some of us?
There is a way that is both very simple and profound; we should get to know a little more about the stories of the people we interact with daily and make it a habit. It sounds so basic, but that is why it is powerful. Think about what happens when you hear a little more about someone's story - prejudice often falls away. There is a dawning realisation about how much we as humans have in common. And instead of ascribing peoples' behaviours to a stereotype, thinking, "you're saying or doing this because you are white or black or Zulu," the engagement can become one based on understanding.
I now do this routinely when I meet someone for the first time. I try and find out some of their story. Not only does it convey a message of interest and respect, it gives me a much better idea of where that person is coming from. That can make all the difference.
If many of us started to do this, in our homes, our workplaces and places of education and worship, consistently and not just as a once-off, we could really build the cohesion we so need. It takes some effort, but as I have seen again and again, it pays great dividends. This is a task for all of us, regardless of who we are. But I believe that there is a special responsibility for people of privilege, whether it be race, wealth or gender privilege, to do this.
In 1994 we experienced a miracle, our nation defied the odds and inspired the world. We were the poster child for what happens when forgiveness and tolerance reign, rather than revenge and fear. We are squandering our miracle. We thought that the Truth and Reconciliation Commission was the end of the process of healing, it was just the beginning. Many of us have failed to empathise and ask forgiveness from people whose pain comes from being mentally and physically assaulted for generations.
It is easier for us to close our gates and build a fortress while gazing out at a scary land, than it is to build a bridge and to take the courage to be the first to cross it. But for our collective future and for the country we love, we must make the effort, build the bridges, cross them and re-cross them - for that's how we will build a future that is more beautiful than anything we could have imagined.
It may seem impossible. But it is not. We must find out the "other's" story for the sake of our country, and in so doing again inspire the world with what might be.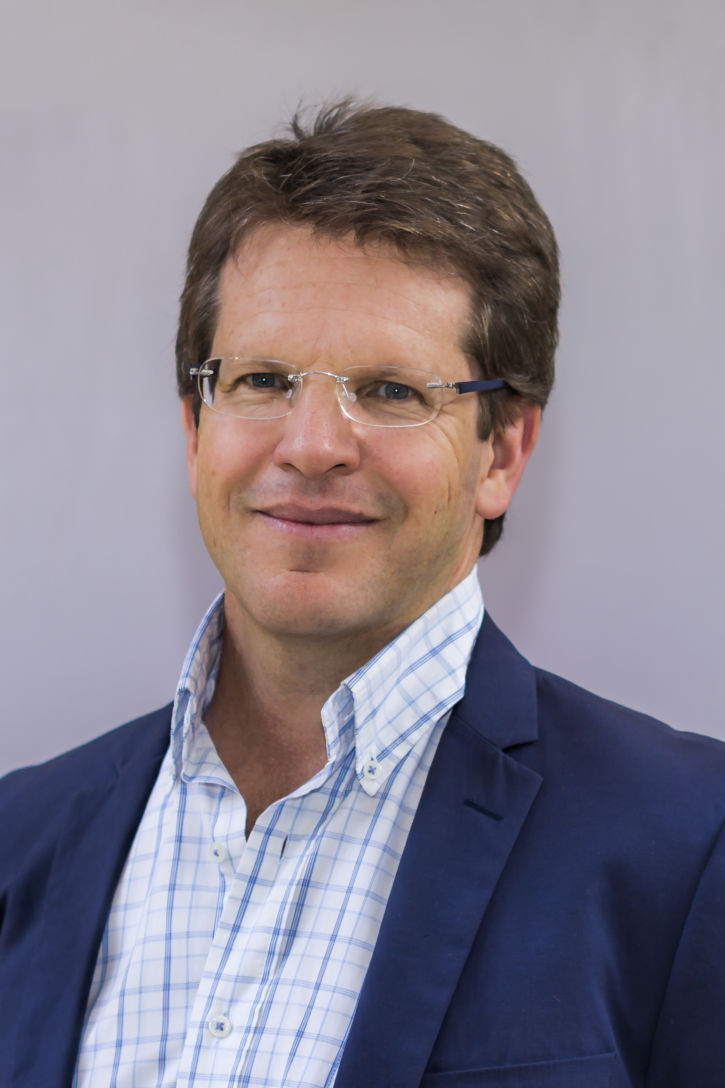 Garth Japhet is chief executive officer of Heartlines, an NGO that initiates large scale social change campaigns using feature films (Beyond the River, Hopeville and Nothing for Mahala) and TV series (Crossroads, 8 Weeks. 8 Values.) as a catalyst for training and community mobilisation to tackle society's big issues. Trained as a physician with a specialty in maternal / child health, Japhet previously co-created the pioneering multimedia edutainment platform, Soul City, which has reached over 50-million people in ten southern African countries through entertainment programming, community mobilisation and advocacy. Japhet is a Schwab fellow of the World Economic Forum (WEF), is on the WEF Global Future Council for the future of media and entertainment, is a Senior Ashoka fellow and is a fellow of the African Leadership Initiative.