How to keep tiny tots cool and sun-safe this summer
At some point over the next six months, you're going to want to leave the house and enjoy the South African summer.
You may be tempted to enjoy the time by lazing on the beaches, hiking through velds and mountains, or socialising around a braai.
Sure, having the sun shine down on you is one of the reasons why those activities are great, but it is also the reason why all the wonderful outdoor fun can be dangerous to you and your family.
And if you have little ones, you should be extra concerned. According to CANSA, exposure to UV rays during infancy and childhood multiplies the risk of skin cancer in adulthood.
Sunscreen is a non-negotiable during the South African summer. Choose one that is SPF 30 or higher and has titanium dioxide or zinc oxide in the ingredients - unless your child is under six months old, when their skin is far too sensitive for even the mildest sunscreens.
So what do you? Stay indoors until either your child becomes a toddler, or you completely lose your mind? That doesn't seem like a very healthy choice either.
While it is recommended that you stay out of the sun between 10am and 3pm, if you find yourself outdoors during those times the most effective method of protecting your child's skin is also the most obvious one: cover them up.
Luckily, there are many clothing options that are light-weight and protective while still highlighting all of your baby's cuteness.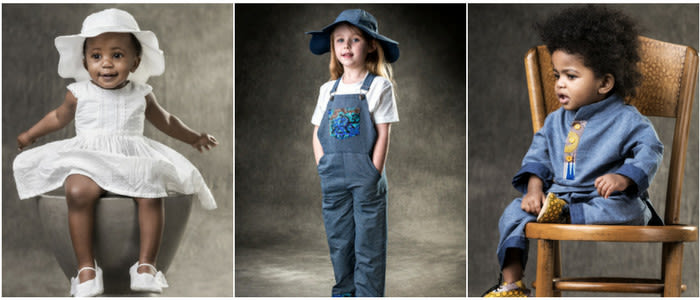 Look out for wide-brimmed sunhats like this one (drawstrings are a MUST to stop hats from disappearing), flowing dresses in light colours, and leggings made of light, loose materials. For boys, try a loose, long sleeved shirt and dungarees or pants made of light fabric.
And because, you want your child to be cool while also being protected, lighter colours should be the preferred choice.
The general rule of thumb is to look at yourself: Are you wearing jeans and a jersey? If the answer is no, then your child shouldn't be wearing that either.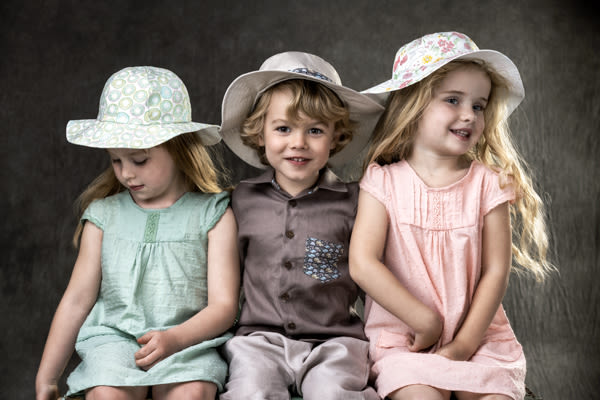 Regardless of how your child is dressed, the South African summer heat will still zap moisture right out of their pores – so make sure they're keeping hydrated.
If you are a breastfeeding mom, it may be a little difficult to determine exactly how much liquid your child is getting, but you should look out for sunken eyes and fontanels (the soft spots on your baby's head), as well as the usual signs like a dry, parched mouth and general listnessless.
If you have been hydrating your child frequently and you are still seeing these signs, or if your child shows these signs but doesn't want to drink anything, go to your doctor immediately.
With the right precautions - and of course the right clothing - you and your family are set for a wonderful (and safe) summer!
Myang Clothing which offers products that are lovingly created by an all-woman team, many of them coming from disadvantaged communities.
We hope that the love of our craft will show in every design, pattern and texture and bring you great delight.
For more information visit www.myang.co.za
This article first appeared on 947 : How to keep tiny tots cool and sun-safe this summer