Ibali Project helps youth capture their stories through photography
Ibali is a workshop program that teaches photography to young people in Cape Town's underprivileged communities.
Founder at Ibali Project, Dave Fisher, is encouraging these young people to share their stories through pictures.
He talks to Cape Talk's Kieno Kammies on how the program has progressed since its inception a few months ago.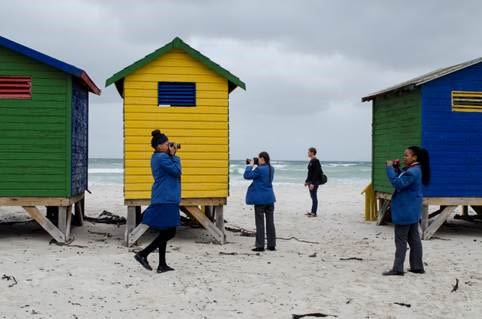 We have some donations of different cameras and we have been fortunate to have a few DSLR cameras (Digital Single Lens Reflex) so the guys have been learning on digital DSLRs which is fantastic and we are very grateful because that's a great stepping stone for them ...

— Dave Fisher, Founder at Ibali Project
The program is in need of more cameras and are calling for businesses and individuals who can help them with donations to contact them.
To hear the rest of the interview with Ibali and how you can lend a helping hand, listen below:
This article first appeared on CapeTalk : Ibali Project helps youth capture their stories through photography