UCT professor named in list of World's 50 Greatest Leaders
A University of Cape Town (UCT) professor has been named in Fortune's list of The World's 50 Greatest Leaders, but who is Professor Kelly Chibale and why has he caught the attention of an international publication?
Chibale placed at number 45 on Fortune's list of international leaders for his contribution to the development of scientific infrastructure and research in Africa.
He is the founder of H3D - the Drug Discovery and Development Centre – which was the first of its kind in Africa. The centre helps facilitate the training of new scientists and researchers on the continent and showcases the talent that Africa has on offer through work on malaria and tuberculosis.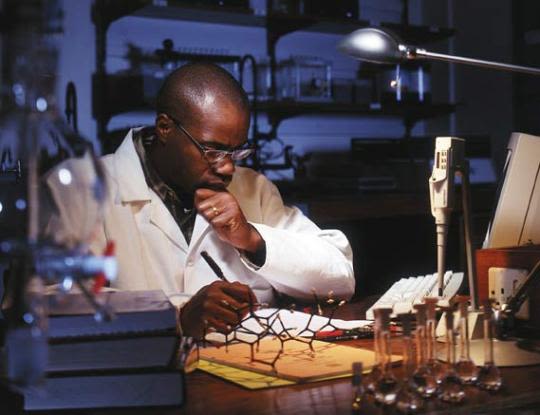 "In much of Africa, the infrastructure to support scientific research is sorely lacking. But Chibale is working to change that."

— Fortune Magazine
According to Chibale, there is not a lack of scientific talent in Africa, but rather a lack of infrastructure and career opportunities. As such, he works with government and other stakeholders to increase the number of careers in science-based industries.
H3D is doing just this, and has already developed a potential medicine to treat malaria. Growing from a small team, the centre now has 90 researchers working at its facilities.
Other entries on the World Leaders list included Bill and Melinda Gates (whose foundation has partnered with Chibale on his projects), French president Emmanuel Macron, and Oprah Winfrey.
Born and raised in Zambia, Chibale moved to South Africa to lecture at UCT. He founded H3D in 2010, with the centre's public launch taking place in 2011.
His list of achievements continued to grow over time. He is also the South Africa Research Chair in Drug Discovery and the founding director of the South African Medical Research Council Drug Discovery and Development Research Unit at UCT.
According to H3D, Chibale was caught by surprise when he found out he was included on the list of the world's greatest leaders.
"[It was] totally unexpected and overwhelming. I am so grateful to God for this recognition on the global stage."

— Professor Kelly Chibale