Lead SA Inspiration: How RAG APK and its chairperson are helping students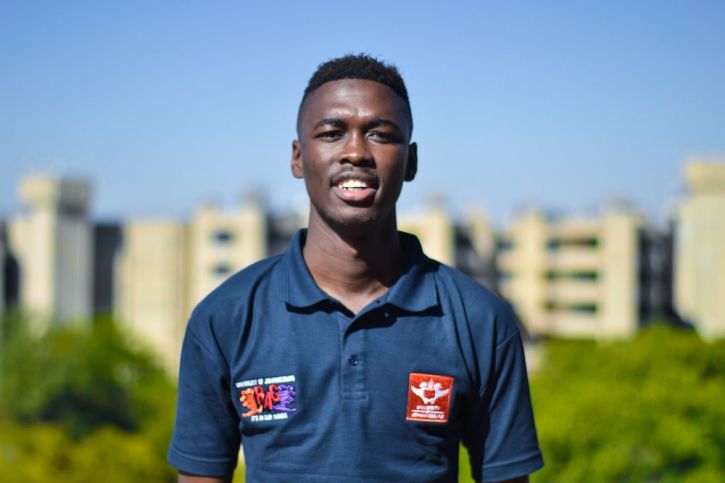 RAG APK chairperson Bongani Senne
A student organisation based at the University of Johannesburg's APK campus is helping students reach their full potential by helping them with their basic needs.
While recent movements have highlighted the plight of underprivileged youth in affording university tuition, they still face other challenges even when they are able to attend university.
RAG APK and its chairperson Bongani Senne were brought to the attention of Lead SA by a beneficiary of the organisation.
"Bongani Senne is a great leader as he is the chairperson of RAG at the University of Johannesburg at APK Campus as he plays a major role in assisting us as students with food parcels that he gives us monthly so that we can eat and focus academically and not think of our problems that we are facing in our homes."

— RAG APK beneficiary
The beneficiary said they are grateful to the organisation, which also protects the dignity of students who receive food parcels by not revealing their identities to classmates.
With a full belly, students are able to tackle their university subjects without having to deal with the problems that come with hunger.
"I even obtained a distinction in my major which is computer science. That showed that I was so happy and relieved that I had food to eat before I study and go to school and I could excel in my studies."

— RAG APK beneficiary
The student says that Senne plays a major role in supporting and helping beneficiaries. According to the student, Senne would rather be late to his own classes to ensure that beneficiaries have everything they need.
According to Senne, the organisation's aim to is to fundraise for students in need.
"RAG is an acronym that stands for REMEMBER AND GIVE, which focuses on students whom are previously disadvantaged/less fortunate. Our aim is to aid those students through acquiring external funds & fundraising to conceptualise new ideas that will help those students."

— Bongani Senne, RAG APK Chairperson
The organisation is part of UJ Student Affairs and was established decades ago. Many South Africans are familiar with RAG Week, a series of events held at UJ campuses raise money for charity.
Through their fundraising efforts, RAG is always finding new ways to help underprivileged students. RAG APK also acquires sponsorships from corporates to help fund their programmes.
Senne joined the organisation as a volunteer and eventually became the chairperson.
"Being at a huge university, I was introduced to a bigger environment of which consist of helping less fortunate students, I took it upon myself to join RAG."

— Bongani Senne, RAG APK Chairperson
He says that he believes in helping others in any way possible, a view he has held since high school. Senne was part of community outreach programmes during his teens.
We hope that Bongani goes on to achieve great things in his future and continues to be an inspiration to South Africans who want to make a difference!
To find out more about RAG APK, you can visit their Facebook page.