Lead SA , powered by Stratum Cares, honours our Gauteng Heroes.
Over the last 8 years, South Africans have been nominating a person they believe epitomises the qualities of a good leader in their community. The Lead SA Heroes initiative, supported by Stratum Cares - the CSI arm of Stratum Benefits, celebrated the Gauteng monthly heroes at a brunch awards ceremony in Sandton on Saturday, 15 September 2018.
Congratulations to Isaac Boshmane from Kgabo Cars who was named the Lead SA Gauteng Hero of the Year 2018. He was honoured for his expanding youth development program that has produced over 60 qualified mechanics
Kgabo Cars received R40, 000.00 from the Stratum Cares programme to donate towards their educational program.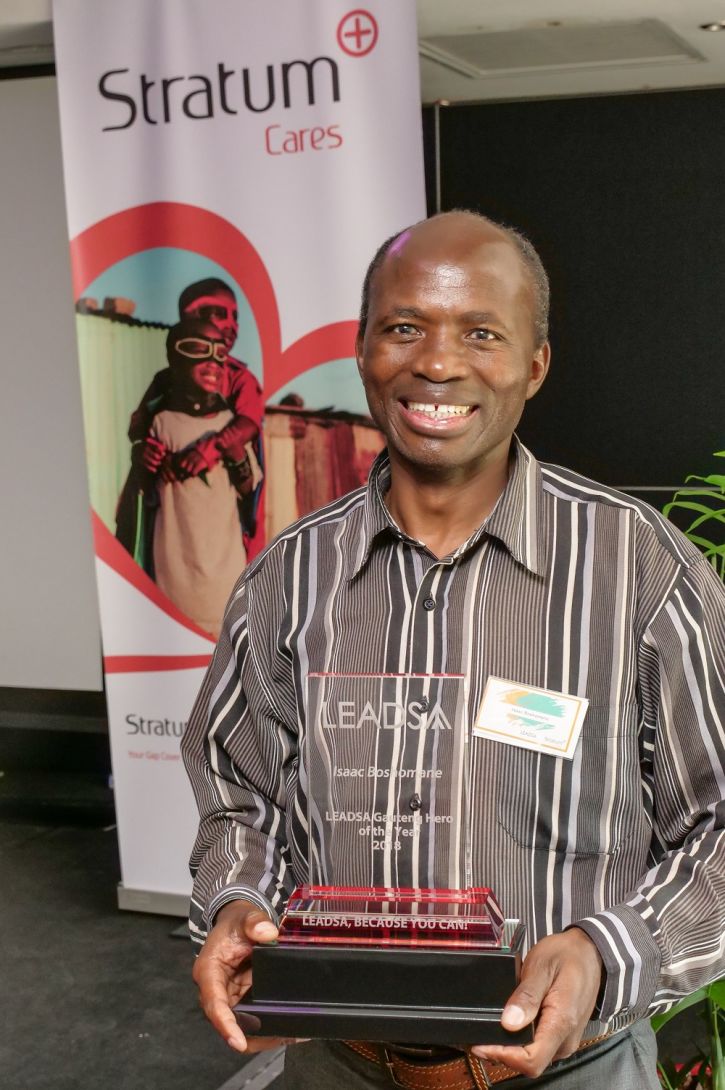 The students are really going to be happy about this award. And we will invest the prize money into some of the new initiatives we have planned

— Isaac Boshomane
The monthly heroes are true change makers within their communities. They serve as an inspiration to us all. It gives them hope to be recognised and rewarded by organisations like Stratum Cares

— Lead SA Brand Manager, Atishca Makan
There is a natural alignment between LeadSA's focus on making the world a better place and the Stratum Cares programme. We are proud to have supported Lead SA to identify local heroes and look forward to backing Kgabo Cars as they continue to make a difference

— Marco Fonto, Stratum Cares