Afrika Tikkun encourages Acts of Random Kindness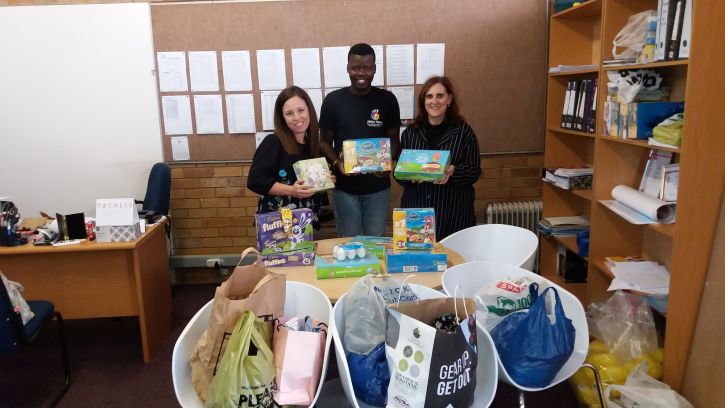 Photo credit: King David Collection Afrika Tikkun
Afrika Tikkun has launched Acts of Random Kindness (ARK) campaign to encourage youth empowerment through activation and school partnerships around Gauteng.
Through its partnership in schools, Afrika Tikkun aims to raise R250,000 towards their Cradle-to-Career 360˚ programmes.
The funds raised will be used to improve IT infrastructure in all their centres to ensure the organisation is positioned to prepare young people for the fourth industrial revolution.
Afrika Tikkun is a nongovernmental organisation (NGO) that works with over 12,000 registered young people every year who each receive a comprehensive set of services designed to make them successful.
The organisation also provides services to over 10,000 additional beneficiaries through ad-hoc interventions.
The NGO provides support in education, health and social services to young people and their families through centres of excellence in South African townships.
Participating schools are encouraged to also use the concept of the campaign in their life orientation syllabus and adapt it to suit their own requirements.
Activities include inviting speakers to address learners about the importance of giving and entering into dialogue about what can be done to create equal opportunities for the growth and development of young people from under-resourced communities.
Afrika Tikkun group executive for strategic partnerships and marketing Onyi Nwaneri says the objectives of the campaign are simple enough for anyone to get involved and the outcomes are rewarding.
With this campaign, we aim to empower young people to be their best self by offering other young people like themselves an opportunity to access developmental support from cradle to career.

— Onyi Nwaneri, Group executive for strategic partnerships and marketing, Afrika Tikkun
South African personalities Masechaba Ndlovu and Loyiso Bala will also participate in the campaign.
The general public is also encouraged to take to pledge to help end child poverty and youth unemployment with the organistion.
For more information on the campaign contact Warren Radebe at Afrika Tikkun.