LeadSA thanks 947 listeners for helping turn boys into responsible men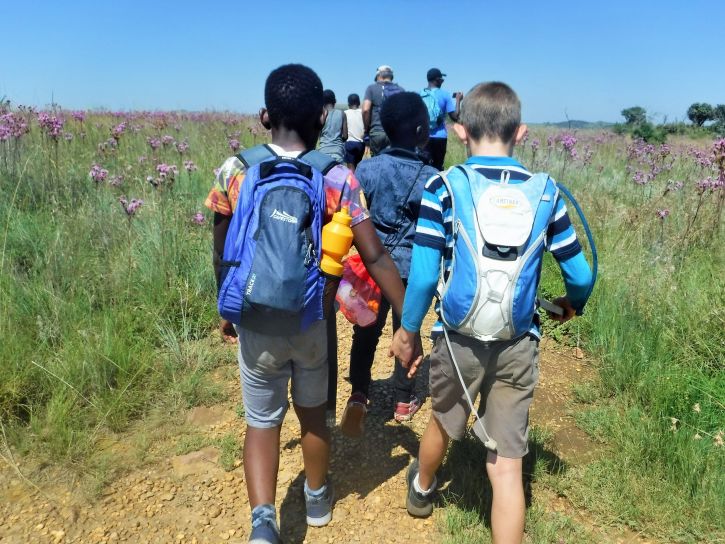 947 listeners came out in full support of The Character Company, backing the non-governmental organisation's (NGO's) main mentorship programme. The Character Company supports mothers and mentors boys with absent fathers or father figures across South Africa to be good men through various activities.
In a month which saw Youth Day and Father's Day share a date on June 16, the 947 Breakfast club honoured the date by fundraising with the NGO to help them find qualified mentors.
The Character Company's "Only 150" campaign needed 150 people to pledge R250 every month for a year to give them an opportunity to focus on the key area of finding qualified mentors.
LeadSA and The Character Company thank the Breakfast Club and 947 listeners for overwhelming support.
The Character Company's Jaco van Schalkwyk said the support by 947 and Joburgers has made it made possible for them to start looking at placing MENtors in key communities.
We are back from all our winter camps, including a men's camp and hosting 15 new candidate MENtors this past Saturday at our camp so that they could come and see what we are all about. Most of these guys enquired as a result of our exposure on the 947 Breakfast Club. The past couple of weeks has been such an amazing whirlwind of emotions and impact - it is hard to imagine it all happening so fast. The investment that the 947 Breakfast Club made into the work of The Character Company and the way that Johannesburg listeners responded and stepped up to the plate was amazing.

— Founder of The Character Company, Jaco van Schalkwyk.
We were so encouraged and blessed by this. Not only did we get a stack of enquiries from moms and a lot of possible MENtors enquiring but we also are now in a position to start looking at placing some MENtors in key communities. All in all, the overwhelming support and hearts of the people responding to this call shows us that there are enough people out there that want a different society and are prepared to invest to make it happen. We look forward to keeping you updated on how this all unfolds.

— Founder of The Character Company, Jaco van Schalkwyk.
947 Breakfast Club spoke to Jaco van Schalkwyk. Listen to the full interview below.