Under The Tree Dialogues at Kgosi Mampuru prison unpacks GBV solutions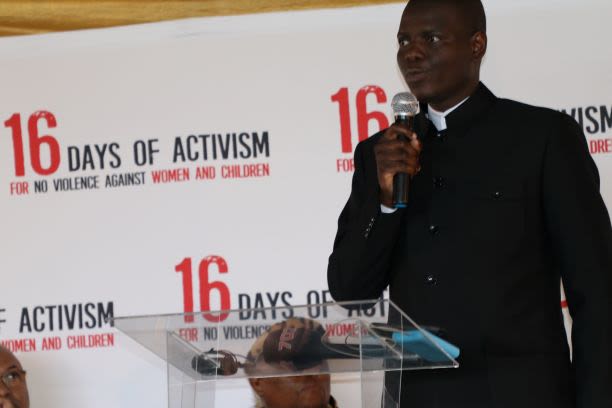 Justice and Correctional Services Minister Ronald Lamola led the Under The Tree Dialogues at the Kgosi Mampuru prison on Friday and emphatically condemned acts of violence against women and children, highlighting that the law will take its cause against all who break it.
We should condemn those who conduct these crimes. We can't have even officials who are engaged in this kind of behaviour. If our officials are found to be engaging in such behaviour they should be held accountable.

— Justice and Correctional Services Minister Ronald Lamola
Under The Tree Dialogues were launched this week in Hammaskraal to start solution-based conversations with various participants, particularly The Department Justice and Correctional Services, men in society, inmates and specialists in various fields as well as the society at large.
The dialogues are aimed at bringing about behavioural change in men and repelling patriarchal attitudes aimed at women and girls by men and boys.
The dialogues form part of the Department of Justice's programmes responding to Government's National Emergency Response Plan to address GBVF as announced by President Cyril Ramaphosa.
Soccer veterans including Doctor Khumalo, Tebogo Moloi, Cyril Nzama and Lucky Lekgwathi joined the dialogue to encourage men to be positive role models in their spaces.
Over time the dialogues are expected to encourage men to be exemplary and be champions of good behaviour.