Lead SA, Stay Safe #IamNotNext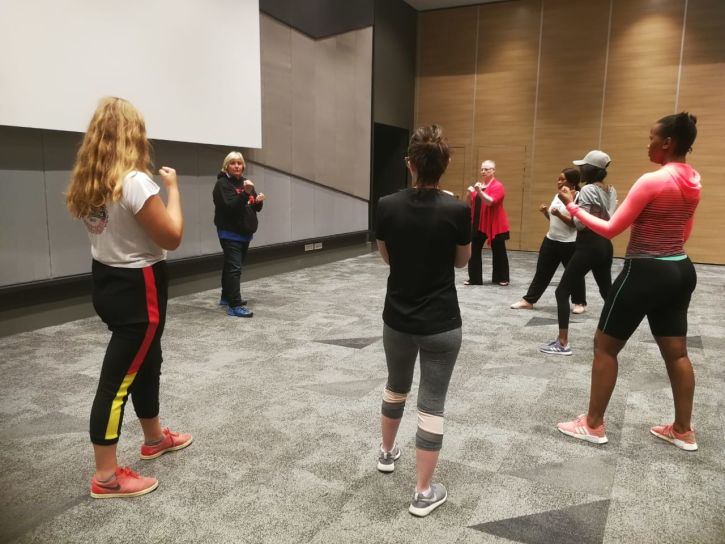 As we draw to the end of the #16daysOfActivism, Lead SA, STAYSAFE and Century City Conference Centre reflect on another successful workshop.
The training session took part on the 7th of December at Century City Conference Centre. This forms part of the #IAmNotNext series of intevention strategies aimed at addressing Gender Based Violence.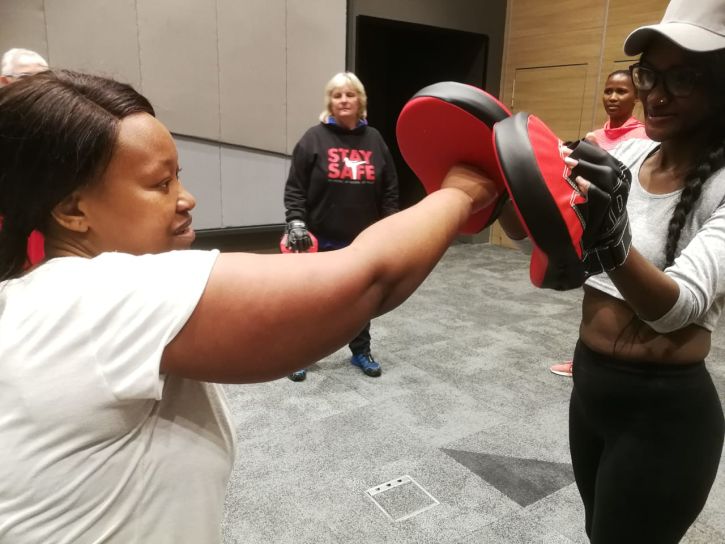 STAYSAFE sensei Sanet Smit had a few safety tips to share:
PREDICT: Many women imagine themselves in a situation that threatens their personal safety, such as: "What will I do if he tries to pull me into a car?" or "What if someone grabs me from behind as I am entering my front door?" Women either know someone that this has happened to, or they fear a similar situation and have thought about how they would react. This is a good way to prepare. Imagine a realistic situation you are fearful of and ask yourself how you would react to this. Let say you arrive home after gym and feel a sense of ** unease as you open the driveway gate. Your "inner self" is telling you that you might be walking into a potentially threatening situation. Your immediate response should be not to go in to the property, but to alert a friend/neighbour/neighbourhood watch of your suspicions. Better to trust your intuition than to think "I am just being paranoid".
PREVENT: How can I prevent the situation from every happening to me? How can I come up with the most constructive way to address this fear? I can address it if I know how. For example - you are leaving a party, oblivious that there is a car following you – fortunately you only realise this when you are about to pull up into your driveway and instead of indicating your intention to turn, you drive past your house – your gut instinct together with the awareness of your surroundings has prevented a possible invasion on self and property. *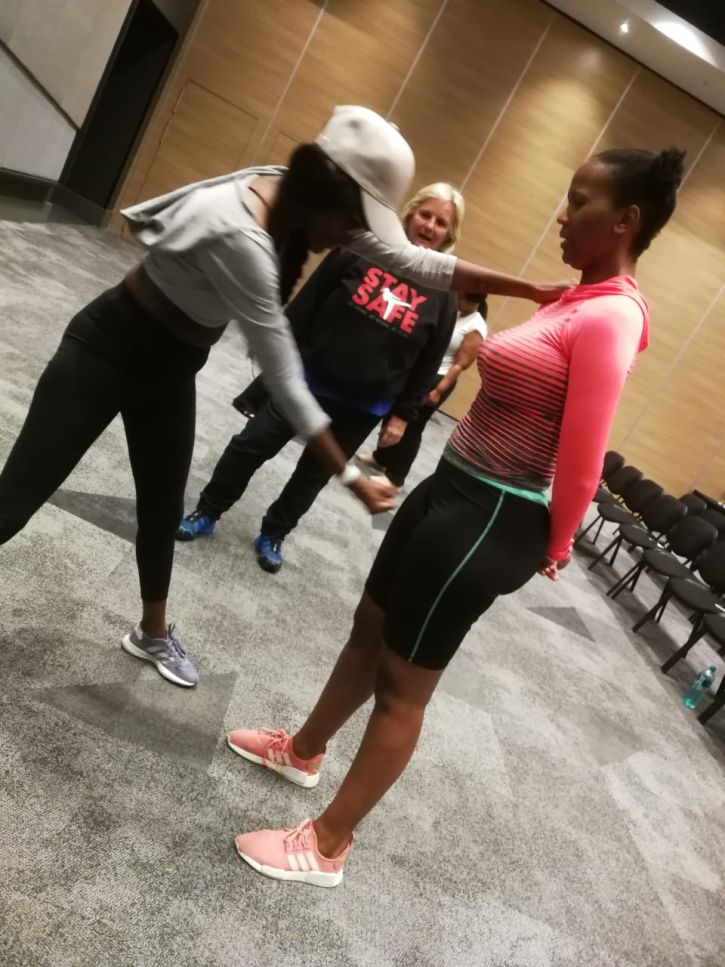 PLAN: Learn self-defence and empower yourself. In lieu of your own personal safety, plan what precautions you need daily, to ensure your safety. For instance, plotting the entrance and exit routes to new unknown destinations as a safety precaution; making sure that you leave no visible objects, especially your handbag or laptop on seats inside the car. If you are planning to drive into an area recognized as a high-risk smash and grab area – make sure that you leave an adequate gap between yourself and the car in front of you – you might need a fast escape route.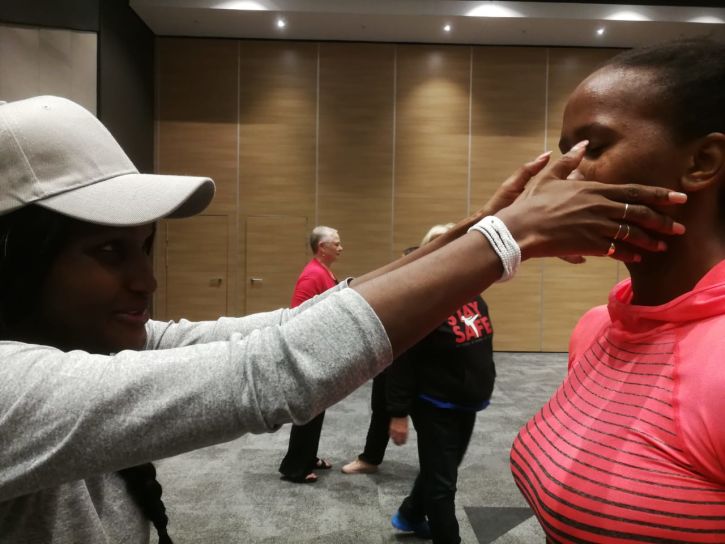 PARTICIPATE AND PERFORM: We cannot live our lives in perpetual fear. We know what is happening out there and we need to do something about our fear instead of waiting for something bad to potentially happen to you. So often women only "wake-up" after a threatening personal situation ... attending a self-defence workshop before the attack might have helped them in their situation. Attending a self-defence workshop after an attack is also a means of reclaiming your power. At a recent workshop, a young lady started crying uncontrollably while listening to the talk on the pattern of the blitz attack – she took a short-cut from work, was pulled into an alleyway and raped by two men. Although hesitant to attend the practical part of the workshop, we guided her through the techniques and helped her in her healing process towards self-worth and empowerment.
Mothers teach your children basic self-protection techniques. Daughters share what you have learnt at self-defence classes with the women in your family, community, church. We don't choose to be attacked, but we can certainly choose to fight back.

— Sanette Smit - Principal Instructor STAY SAFE
For more information on STAY SAFE, visit the organisation's website on website: http://staysafe.org.za/; keep an eye on its Facebook page - Stay Safe Women's Roadshow/@staysafewomen, or contact Margaret Neethling (margaret@selfdefence.co.za/ 0827324166) or Sanette Smit (smit@selfdefence.co.za/ 0824153960)