[LISTEN] Good Samaritans help bright refugee student cover fees shortfall
Members of the public have pledged monies in order to fund a bright Zimbabwean matriculant's university studies.
Ground Up first told the story of Triphin Mudzvengi who has been provisionally accepted and will pursue a civil engineering degree at Wits University after attaining seven distinctions.
Up to R 49,340 had been pledged through the university as well as members of the public when 702 callers went on to make their own contributions during the Afternoon Drive show on Wednesday.
Talking about what inspired her to do well in her matric year Mudzvengi says she was motivated by the high standard of education in South Africa, as well as her situation back home.
I knew that without education I wouldn't get anywhere.

— Triphin Mudzvengi, Matriculant
I was always the brightest kid in the school but when I got to matric I knew it was going to be very tough as a foreigner to get admission into a university and bursaries. I really tried my best, I read day in and day out to get the achievements I have today.

— Triphin Mudzvengi, Matriculant
See details below to make a donation.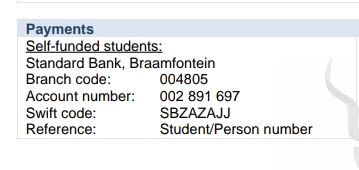 Click on the link below to hear more....
This article first appeared on 702 : [LISTEN] Good Samaritans help bright refugee student cover fees shortfall