Home sweet home: Priceless moment as SA welcomes Zozibini Tunzi from the US
Miss Universe Zozibi Tunzi has arrived in South Africa from the United States and was greeted with a warm welcome at OR Tambo International airport.
We will never forget the priceless look on Tunzi's face when she stepped out of the terminal A arrivals door.
Her astonishment by the numbers that came out to welcome her was heartwarming.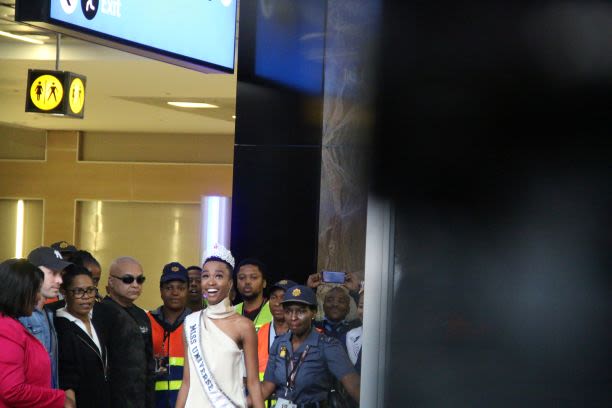 Miss South Africa 2019 Sasha Lee embraced Tunzi with a big bouquet of flowers and had a moment with her predecessor.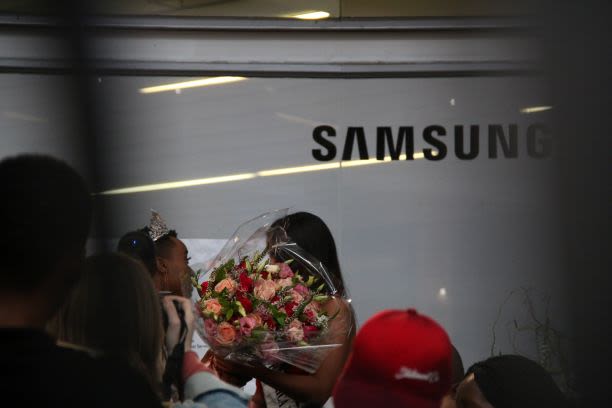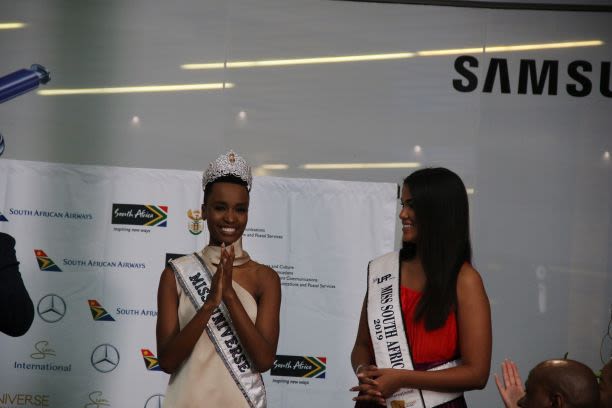 Tunzi was totally excited to see us all.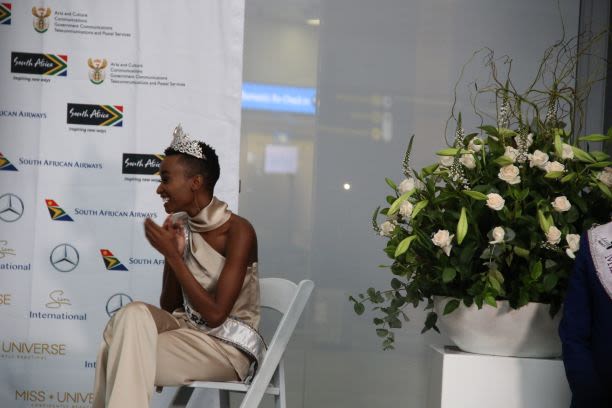 Tunzi took to stage to thank South Africans for their support in her journey.
I have been feeling the love of South Africa since I got crowned Miss South Africa even before going to Miss Universe. And because of that while I was walking on the Miss Universe stage I knew that I was there as one body but as I stood on that stage I stood as millions of South Africans and for that I want to thank you.

— Miss Universe Zozibi Tunzi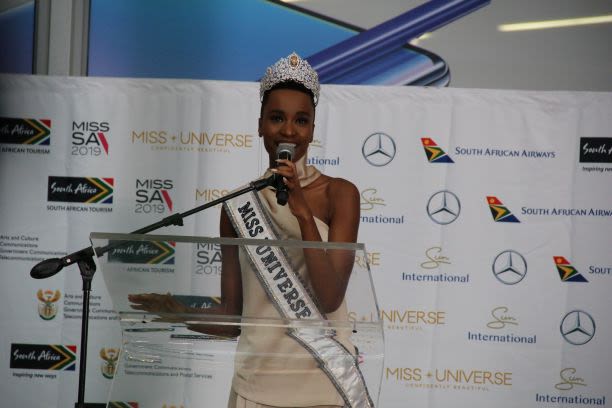 Lastly, Tunzi posed with our national flag.