Volkswagen Group South Africa continues to turn the tide for unemployed youth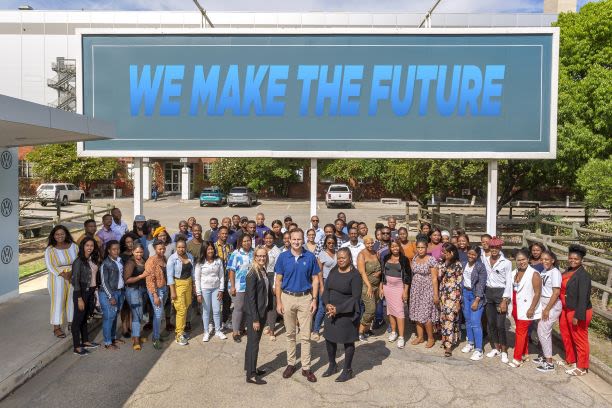 With South Africa's economy facing a hard time and unemployment rate lingering at 29.1%, pay-it-forward initiatives including Youth Employment Service (YES) programme maintain opportunism as they attract job opportunities in the country.
Automotive giant Volkswagen Group South Africa (VWSA) this week announced their support for the YES programme for the second successive year to mentor 520 unemployed youth.
VWSA's 12-month employment programme, which commenced last week, saw 141 unemployed youth placed at VWSA, 194 at VWSA dealership network and 185 candidates located at the SME host partners.
The automotive manufacturer's partnership with the YES Foundation, Harambee and UNLOCK'D offered 560 youth work experience placements in 2019 and six of those candidates were offered permanent positions within VWSA and the dealership network.
The growing partnership between government and business, YES programme, was launched in 2018 by President Cyril Ramaphosa to tackle unemployment among the youth.
Volkswagen Group South Africa chairman and managing director Thomas Schaefer affirmed VW's pledge towards the YES programme.
Volkswagen remains committed to economic transformation initiatives and we believe programmes like the YES initiative have a crucial part to play in alleviating the youth unemployment crisis in our country. It is our hope that our involvement in this programme will empower youth to realise their potential and gain quality employment.

— Thomas Schaefer, Volkswagen Group South Africa chairman and managing director