NB: Contact numbers if home is not a safe place during #Lockdown21
In an effort to curb the spread of COVID-19 in South Africa, President Cyril Ramaphosa on Monday declared of a nationwide lockdown from midnight on Thursday.
The number of confirmed COVID-19 cases in the country has risen to 709 as of Wednesday, therefore a lockdown is necessary to flatten the curve.
Follow our featured page with tips, advice, updates, and more information on COVID-19
However, what IF staying at home could prove dangerous?
The reality is that it is unlikely that victims of intimate partner violence can escape the home.
NB: Using disguised language on an emergency call is a common tactic to request help without being detected, according to a leading advocacy group for survivors of domestic abuse. Click here to understand ordering a pizza.
Alternatively, you can discuss a code/ safe word with a friend and when sent to them in a sentence or thrown into a phone call, they can call the police on your behalf.
Contact numbers: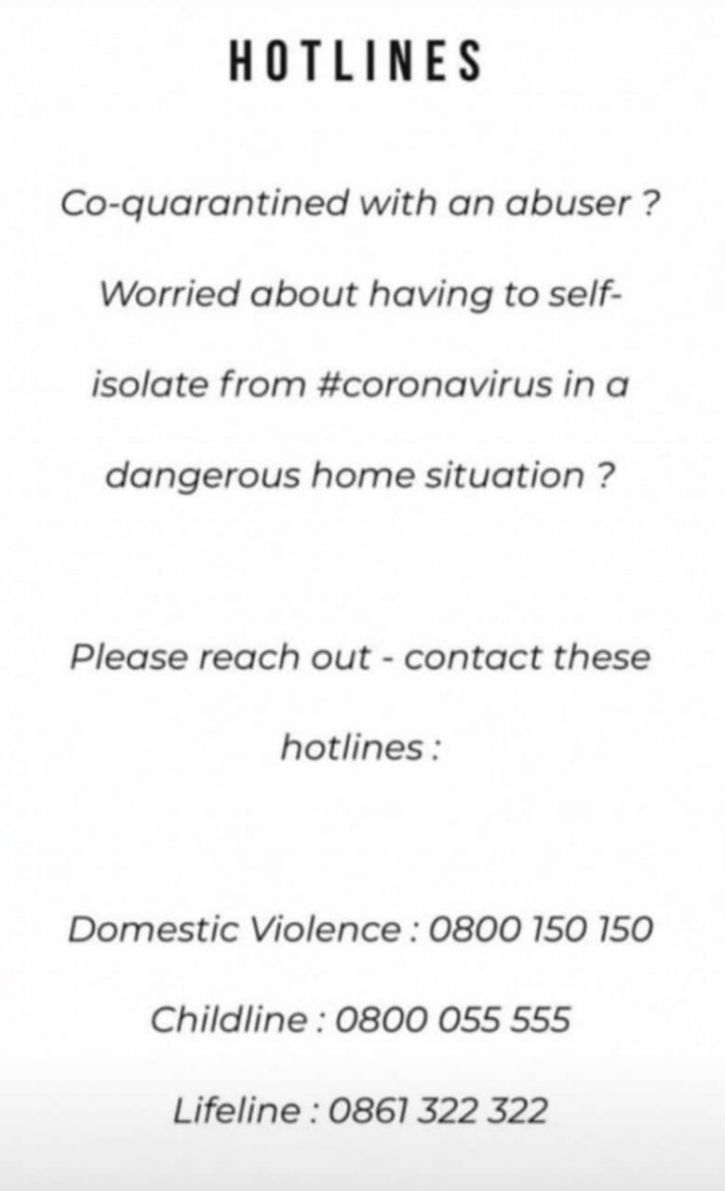 Follow our featured page with tips, advice, updates, and more information on COVID-19
This article first appeared on 947 : NB: Contact numbers if home is not a safe place during #Lockdown21