WAITING IN THE WINGS: Artists helping artists
In answer to the Covid-19 crisis and the ravages on the entertainment industry caused by lockdown Choreographer, Director, Producer Owen Lonzar started a fundraising campaign on 11 May 2020 on Back a Buddy when he saw first-hand, the members of his community, his work family, being pushed literally to starving. He had raised about R44 000 of his original R50 000 target when he and Megan Carelse decided to produce an online concert to push donations and their concert on 30 May 2020 raised another R23 000.
The concert pushed the fundraising campaign into the public eye, and it was given a name, Waiting in the Wings SA – Artists helping Artists. It is now run by Owen and Megan who have been joined by Aurelie Stratton and the application for registration as an NPO has been lodged.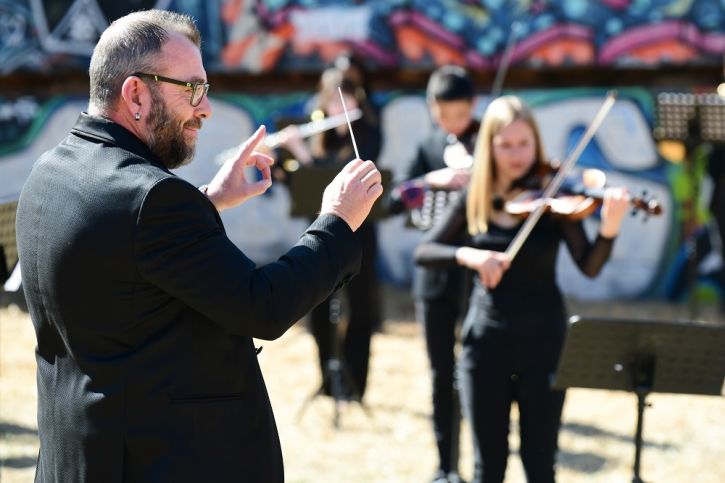 Their next fundraiser is a big one with the Johannesburg Youth Orchestra and 26 performers in a show called Open Spaces. The list of artists includes Timothy Moloi, Vicky Sampson, Cito (of Wonderboom), Corlea, Harry Sideropoulos, Itu Sings (from The Voice), Ilse Klink (of Isidingo fame), Sterling EQ, Dantanio D Goodman (one the world's top Michael Jackson impersonators), the Mzansi Youth Choir and other great singers and dancers.
The show with a positive message of hope and shared humanity will be livestreamed on 2 August 2020 at 19.00 and tickets for R70 can be purchased through quicket.co.za
Ticket sales proceeds will be split between Waiting in the wings SA, The Johannesburg Youth Orchestra Company, The Angel Network and the performing artists.
I have been in the entertainment industry since I was 14 and we all know the struggle is very real for the arts in South Africa and always has been. It makes us creatives more determined and gives us a resilience that we use to further our cause, because in truth the Arts are a cause. The Covid-19 pandemic and the lockdown has brought suffering to all South Africans and I have empathy for all of us, but we must each pick a cause to support or we will lose the battle. If we each pick a cause, then the problem becomes fightable and my cause is to help struggling entertainment professionals. It is easy to become bitter about the situation of the arts but that only leads to one becoming swallowed up by grief and in turn leads to emotional paralysis.

— Owen Lonzar - Producer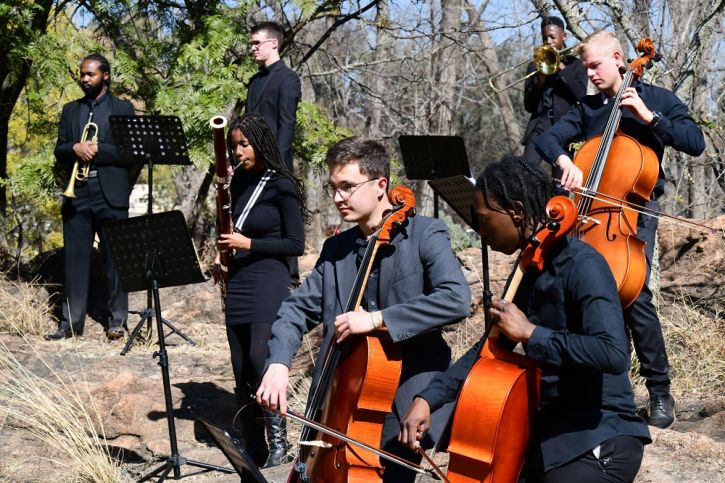 They have helped nearly 300 artists to date with grocery vouchers, e wallet assistance and saved artists from eviction, sourced blankets for those who needed them and even assisted a performer who needed help with his ARV medication. They originally started out helping freelance events performers but have seen how great the need is and that help has been extended to dj's, entertainment hairstylists, make-up artists, acrobats, actors, MC's and musicians from all parts of the live entertainment industry.
Waiting in the Wings SA is here for the long haul and a website is being designed with functions like free advertising for artists who have started new businesses and a free gig guide for artists who manage to get to perform.
Follow Waiting in the Wings SA on Facebook and Instagram.
For more information please contact Owen Lonzar on 0832278631/ Megan Carelse on 0720495314 and on email at waitinginthewingssa@gmail.com