LeadSA hero capitalises on technology for safe drinking water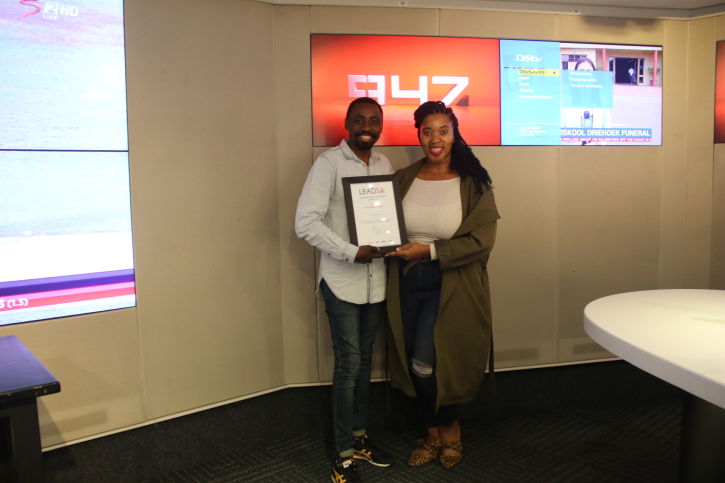 LeadSA hero Murendi Mafumo is eradicating frustrations with water supply challenges in Africa and restoring human dignity and people's right to sufficient water with new technology.
Murendi founded Kusini Water to address water supply issues through the locally designed water treatment systems that use nanotechnology and macadamia nut shells.
The solar-powered system uses off-waste macadamia nut shells as activated carbon to produce clean water.
Kusini Water filtration system is also said to be effective in removing 99.99% of all pollutants, including viruses, pathogens, and bacteria ensuring clean and safe water.
Its filters have widely grown in use for water bottling, home water filtration and for buildings.
Since its initiation in 2016, it has also impacted farm schools in Heidleburg, Swart Klap, Witbank, Venda, and Khayelitsha.
The water filtration systems also bring clean, safe drinking water to people in rural, peri-urban and informal settlements throughout Africa.
Murendi studied chemistry at the Cape Peninsula University of Technology, as well as water treatment technology through the University of Cape Town.
The more you give to organisations that are doing great the bigger the impact will be for our society in the future.

— Murendi Mafumo, Founder - Kusini Water
Learn more about Kusini Water here: