LeadSA hero builds boxing legacy in Gauteng and empowers youth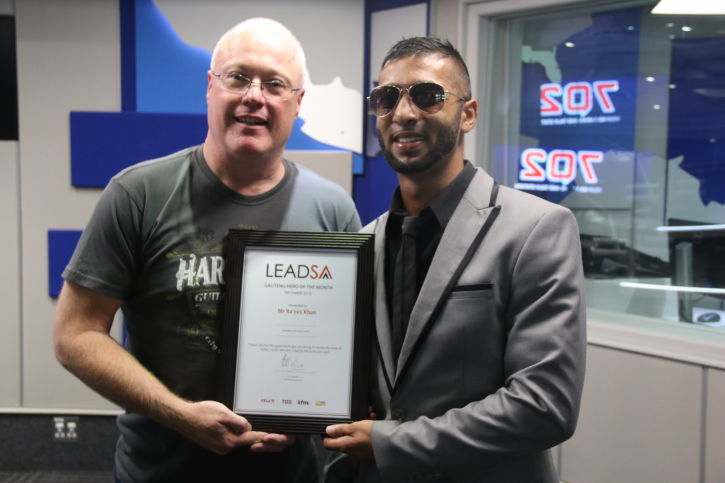 LeadSA hero and chairman of the Champions Boxing Council Of South Africa, Ra'ees Khan tackles youth challenges through sports.
Through his position at the council, Ra'ees coaches boxing in his community with the aim of empowering the youth by teaching them the combat sport and helping them stay off the streets.
The council is an NPO that provides community service through sports, education, and recreation in pursuit of its contribution to the global Sustainable Development Goals.
Ra'ees helps over 250 youth have access to sports, education and recreation facilities to combat crime, poverty, and gangsterism.
The Champions Boxing Council Of South Africa was founded in 1961 and has since expanded in and around Gauteng.
He says one of the great misconceptions about boxing as a sport is that it is very dangerous or violent.
In fact, it is quite the opposite. Boxing is a very controlled and safe sport where kids, youth, competitors and athletes are paired in accordance with their threshold of competitiveness. You are fighting with somebody who is in your weight division. Protective headgear is used. In any boxing ring safety is the first priority.

— Chairman of The Champions Boxing Council Of South Africa, Ra'ees Khan.
Learn more about the work Ra'ees Khan does at the Champions Boxing Council Of South Africa below: