1 December, World Aids Day, was proclaimed by World Health Organisation in 1988 as a global campaign intended to raise awareness around HIV/ AIDS, and mourning those who have died of the disease. Government and health officials, non-governmental organizations and individuals around the world observe the day, often with education on AIDS prevention and control.
This year, in the buildup to the day, 702 in conjunction with acclaimed storytelling organisation The Moth, will be releasing a series of pertinent stories as podcasts.
The stories are sourced from "Beneath the Armour: A Moth Storytelling Showcase" - a live event featuring five storytellers from across the African continent exploring broad themes of personal identity, with three of the evening's storytellers specifically sharing their personal experience with HIV/AIDS.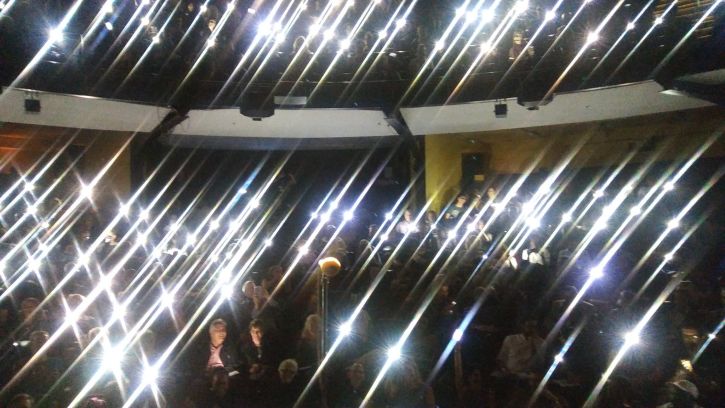 "Beneath the Armour" host Dame Wilburn's photo from behind the microphone at the Market Theatre
Now I'm get it #themoth gets this size crowds https://t.co/mbnJJAn5BL

— harmonleon (@harmonleon) November 3, 2016
New fitness routine: Feed my #fitbit by moving my feet to @TheMoth podcasts. Great for the heart. 💛#thepowerofstory #TheMoth

— mari mayborn (@sweetmarimari) November 3, 2016
We'll be adding audio every day - in advance of World Aids Day. To start the series - we are featuring audio from stories told at The Moth events around the world, those also relating to themes around identity and HIV/ AIDS...
Click here to read more about The Moth - an acclaimed Non-for-profit organization dedicated to the art & craft of storytelling.