Human Library Podcast Series: Living on the Streets By Choice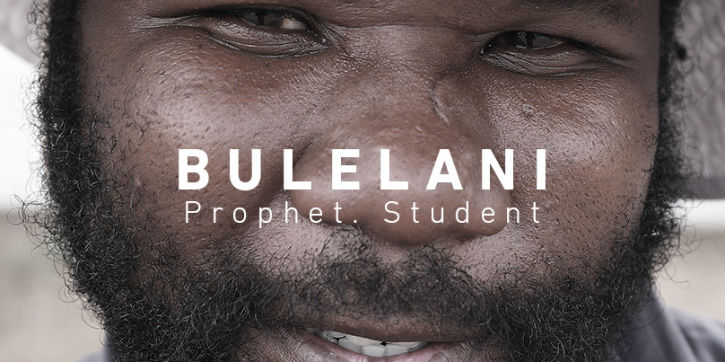 While we are told never to judge a book by its cover, this philosophy doesn't always make it into practice. That's why the Human Library tries to challenge our preconceptions by giving people from stigmatised and stereotyped backgrounds a platform to tell their stories.
At the Human Library, people are the books. And while their labels tell you part of their story, they are so much more than that. In celebration of Human Rights Week, Lead SA has partnered with Human Library Cape Town for a special podcast series.
Today we hear the story of Bulelani - a man who lives on the streets by choice. Despite what people assume about him, he has a supportive family who has offered him a place to stay and has consciously made the decision to go live on the streets.
So what would motivate someone to do this?
For Bulelani, it's his deep-seated faith. He says that as a preacher, he can't simply tell people to be good despite their circumstances - he needs to lead by example.
[God told me] Be with the people. Join them. Be with them. Show them that even if you are in this situation, you can still be able to do what is good, what is right.

— Bulelani, Human Library
Life on the streets isn't easy - Bulelani says that he has often been robbed by people pretending to care about his message. However, this hasn't made him shy away from reaching out.
If he chose to, he says he could leave the streets within a day and regain his old life - so his living situation is a conscious decision he continues to make every day.
I don't like that fact that someone calls me homeless, because it's a choice.

— Bulelani, Human Library
He has now lived on the streets of Stellenbosch for seven years. Despite the dangers he faces, he has also made friends and discovered happiness. For him, his bodily health isn't what is important to him - the only thing that matters is his spirit.
Listen to Bulelani's story, and why he chooses the streets every day, in the podcast below:
Want to find out what other inspiring "books" are in the Human Library? Simply follow LeadSA's and The Human Library Cape Town's social media channels and #BeyondTheCover to keep up with the latest podcasts.