Human Library Podcast Series: Rice - Refugee and Job Provider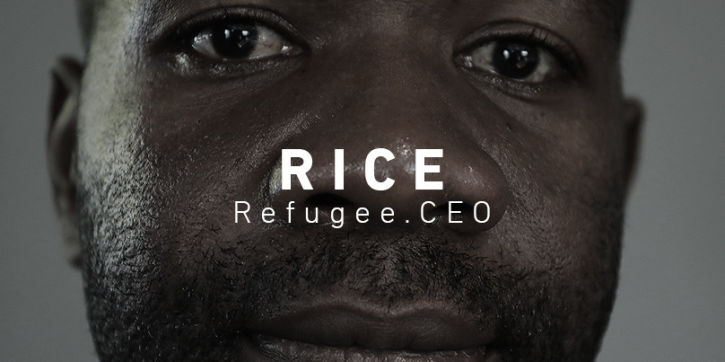 While we are told never to judge a book by its cover, this philosophy doesn't always make it into practice. That's why the Human Library tries to challenge our preconceptions by giving people from stigmatised and stereotyped backgrounds a platform to tell their stories.
At the Human Library, people are the books. And while their labels tell you part of their story, they are so much more than that. In celebration of Human Rights Week, Lead SA has partnered with Human Library Cape Town for a special podcast series.
Today's interviewee is Rice - a Zimbabwean refugee who has endured much hardship, but managed to turn his life around to become a business owner who provides jobs for others.
While many South Africans are familiar with the reasons Zimbabweans travel to the country illegally, the extreme circumstances of their journey often go unrealised.
You don't even know if you're going to arrive alive or if you're not going to make it.

— Rice, Human Library
Rice travelled to South Africa on foot - crossing the Limpopo river with other refugees and braving the harsh wilderness. Not only do refugees have to fear wild animals, including lions, but the harsh conditions of the journey often lead to deaths.
Rice expresses the guilt of seeing people left behind by traffickers - who from the outset emphasise that they will not stop the journey regardless of what happens.
What happens to those people - you always feel guilty as a human being.

— Rice, Human Library
Even after the painful journey, Rice's struggles didn't stop. Since he left Zimbabwe with nothing but the clothes on his back, he spent the first few months in South Africa as a homeless person.
However, he continued to persevere - eventually finding people who helped him set up a life for himself.
Rice's entire motivation for coming to South Africa was to earn income for his family members after his father died and Rice, the only breadwinner left in the family, was retrenched along with 3000 other workers.
But six months after coming to South Africa, Rice saved up enough money to buy a phone and call home - only to find out that his wife had left him for another man and had dropped off their three children with Rice's mother.
Despite this, he didn't give up. He eventually was able to set up a shack with the support of a man he says is now like a father to him. After proving himself to another employer as a gardener, she helped him buy a vehicle and set up his own business.
Years later, he employs eight workers of his own with his business and tries to help others get on their feet. He also promotes understanding between South Africans and immigrants in the face of xenophobia.
Listen to Rice tell his inspiring story in the podcast below:
Want to find out what other inspiring "books" are in the Human Library? Simply follow LeadSA's and The Human Library Cape Town's social media channels and #BeyondTheCover to keep up with the latest podcasts.
To see the full list of published podcasts so far, visit the Lead SA Human Library series page.