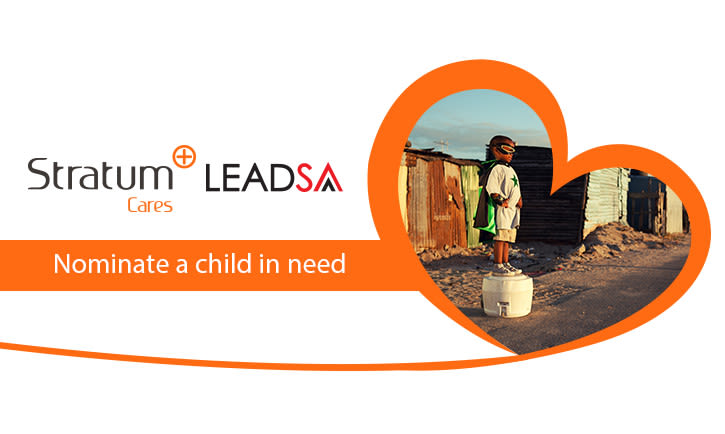 Stratum Cares wants you to nominate a child in need of a life-changing operation
We love helping people. Stratum Cares and Lead SA are on a mission to gift life-changing surgery to children who deserve to live a happier, healthier life. If you know of an underprivileged child in need of surgery, then nominate them today at stratumcares.org. Stratum Cares, powered by Stratum Gap Cover. Stratum Benefits is a registered FSP.
nominate a child here
More about Stratum
Hands up if your medical aid doesn't cover everything you thought it would. You know the drill. Your medical aid pays, say, 200% of the rate for a doctor. But your doctor charges you 400%. So, who's paying that extra 200%? We are! At Stratum Benefits our goal is to make sure Stratum gap cover is within your reach, for you, your employees or your family. We're not fancy. But we are dedicated. Ask us about our gap cover that suits your needs, visit stratumbenefits.co.za today or call 086 111 3499. Stratum Benefits is a registered FSP.
stratumbenefits.co.za
Articles

in Stratum Cares